Aimee Dawson Lough Neagh Challenge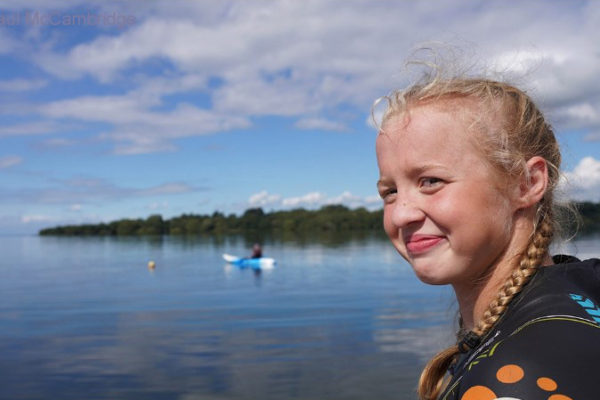 Banbridge Academy Year 11 student Aimee Dawson, a keen competitive swimmer, took on the annual battle of Carlingford Swim – a 7.5k sea swim from Omeath to Carlingford. Meeting many creatures of the sea, Aimee not only finished first female amongst 130 competitors but also set a new female record (1:31:02), an incredible performance!
This young teenager is also a support swimmer to two-time Global Swim Series Champion, Francie McAlinden. Last week they both set off from Lough Neagh Discovery Centre to Antrim (33.5k). This has been such an amazing experience for Aimee to be part of. However, the best is yet to come, as young Aimee will support Francie in his biggest challenge yet, to swim the circumference of Lough Neagh (100k).
Throughout Covid Aimee's escape was to Lough Neagh, gaining knowledge and experience under the watchful eye of Francie and swimming in parts of Lough Neagh that no one has ever swum before.