Burney Cup Round 1 – Saturday 1 February, Havelock Park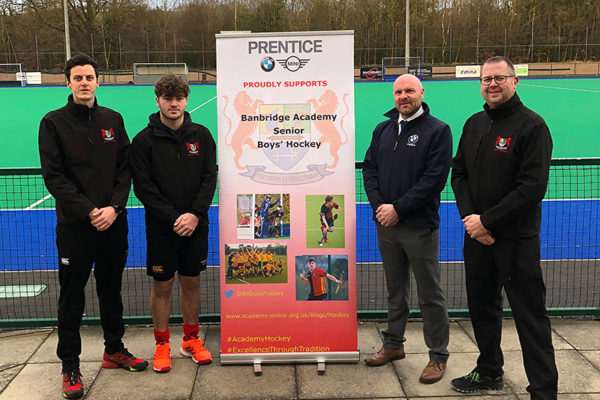 Banbridge Academy 3-0 Campbell College
Before the game Dean McDowell, Prentice Cars, wished coach Simon Jess, Captain Edward Rowe and Teacher in Charge of Boys' Hockey Colin Walker good luck for their Burney Cup campaign. (please see attached photo) With the young Academy squad sadly coming short in both the All Irelands and the McCullough Cup, Head Coach Simon Jess sent out the team with one main goal, redemption. On a cold Saturday morning, Captain Edward Rowe gave the forward line some much needed energy as he continuously created chance after chance with help from dynamic midfielder Tommy Dobson. Eventually with some tight passing by Edward and his younger brother Louis, Bann got the first goal on the scoreboard as Louis tapped in at the back post. The Bann team dominated the first quarter aside from a few stray breakaways from the Belfast side.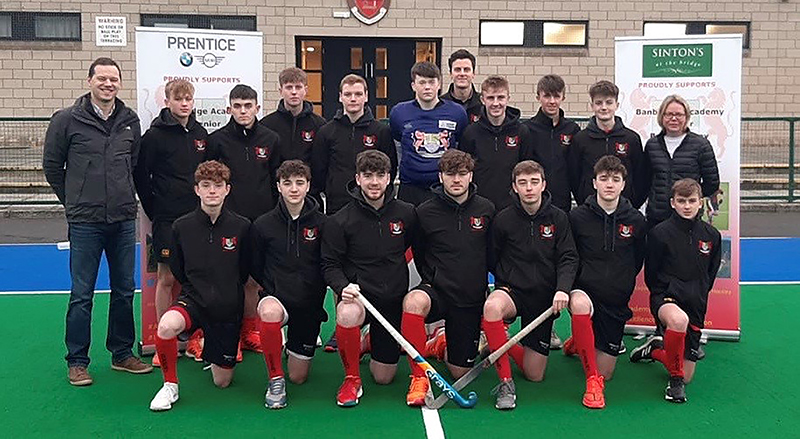 The second quarter held mainly the same tone as the first with Bann applying most of the pressure. Some quick counter attacks produced by newly appointed defender Seb Best saw him linking up well with Vice Captain Luke McConnell. Despite the dominance, Campbell held on to go into the half-time break only 1-0 down and giving them some hope for the second half. With the starting whistle of the second half Campbell, invigorated with their half time talk, laid on forceful attack after attack, but thanks to Banns very own Irish representative Mark Cowan, who was competently leading the defence, goalkeeper Elliot Haw had very little to do. The Academy's Luke Watt pressed up the right hand side, linked with the young Matthew McKee to win the Banbridge side a short corner. Edward Rowe scored directly from the top of the circle when he put the ball snuggly in the bottom left corner of the goal leaving the keeper in a daze.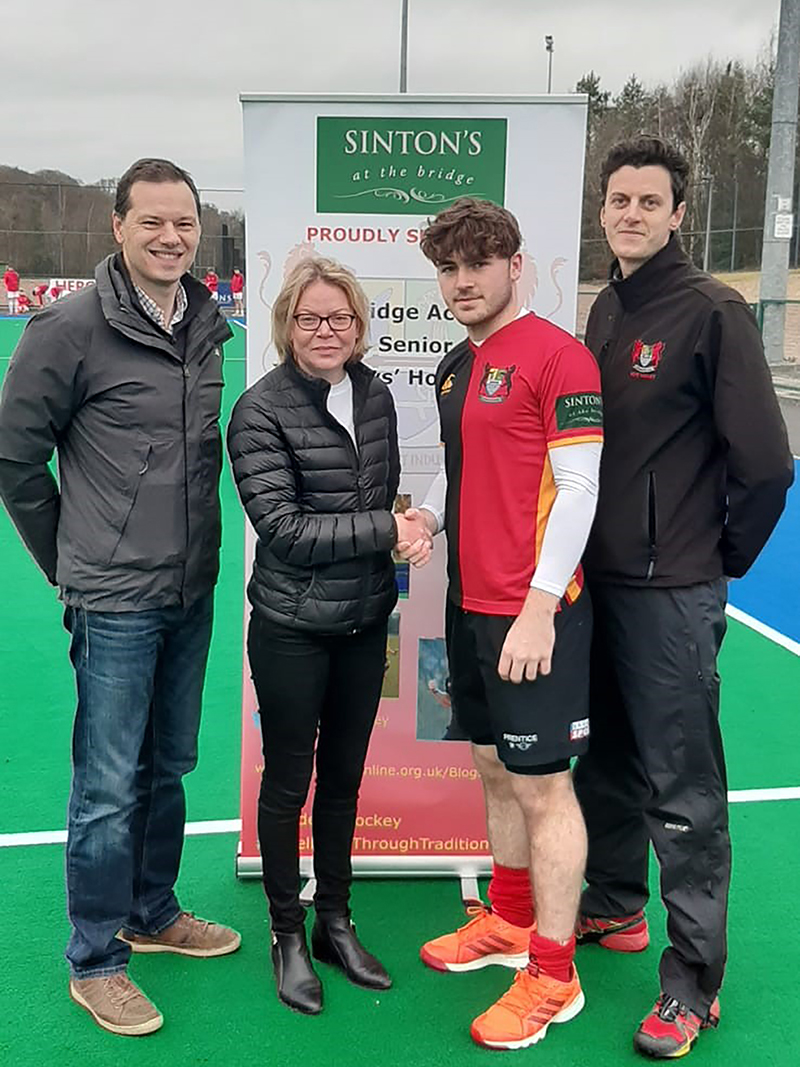 Both teams began to fade in the last quarter and the pitch began to open up giving Campbell false hope but thankfully Elliot saved shots left, right and centre to keep a clean sheet. With beautiful counter attacking play, Louis Rowe perfectly placed a weighted ball back post for Ben Ingram to tap in and put the game to bed. The Academy secured the win and a ticket to the next round.
Squad: Elliot Haw, Luke Watt, Matthew McClimonds, Seb Best, Mark Cowan, Edward Rowe, Tommy Dobson, Lewis Groves, Charlie Rowe, Matthew McKee, Louis Rowe, Cody Large, Luke McConnell, Ben Ingram, Alex Jordan