Presentation to the Junior Scripture Union at Banbridge Academy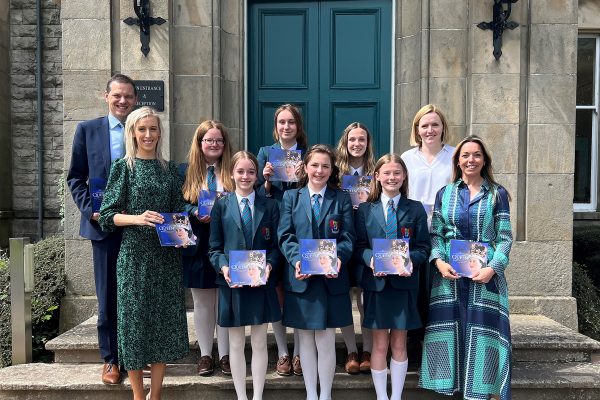 Banbridge Academy were delighted to welcome Carla Lockhart MP to the school on Friday 10 June, to present the Junior Scripture Union with publications of "Our Faithful Queen", a book printed to celebrate the Queen's 70 years of faith and service to God.
Ms Lockhart hopes "it will inspire the young people in whatever walk they are on to be faithful and live a life of service".  The Junior Scripture Union thanked Ms Lockhart for taking time out of her busy schedule to present these historical books to the pupils.
Pictured with Ms Carla Lockhart, Mr R McLoughlin (Principal), Miss L McConkey, Mrs L Duke, and Year 10 pupils Kezia Hylands, Leah Malcolmson, Holly Ingram, Amelia Kennedy, Amelie Knott and Annie-May Henning