Young Enterprise at Banbridge Academy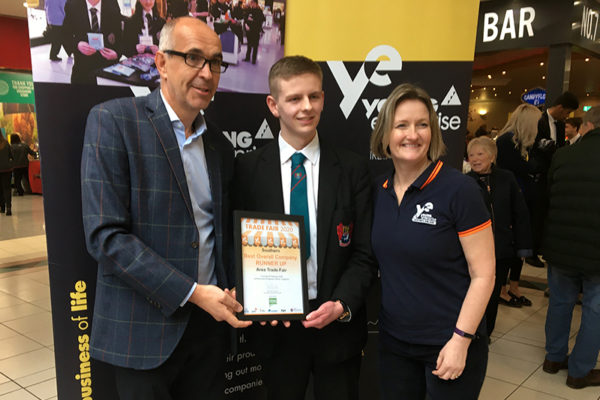 The three Young Enterprise Companies from Banbridge Academy had a very successful day at the Regional Trade Fair held at the Rushmere Centre in Craigavon. After being judged by 4 sets of judges at their trading stand and then attending an interview which included a presentation, the results were announced. Sew Scented won the Digital Presence Award and Toasteez won the Customer Service Award. Toasteez was also Runner-Up in the Overall Company Award. They are now through to the NI Final event in Belfast City Hall. Toasteez's reusable hand-warmers are available to order – single and bulk orders accepted!
Stonks had very good sales – even managing to get MLAs to part with their money!