Banbridge Academy awarded an Arkwright Scholarship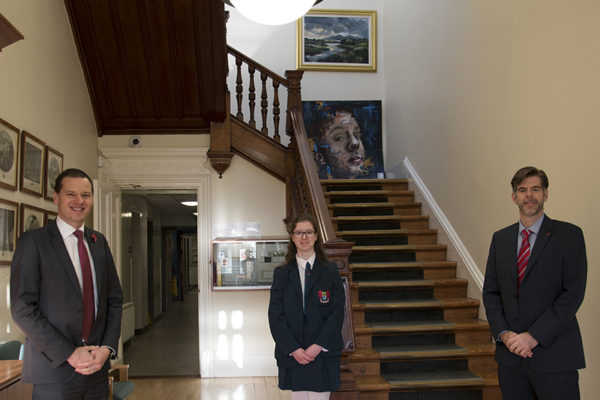 Congratulations to Kathryn Morton, a Year 13 at Banbridge Academy, who has been awarded an Arkwright Engineering Scholarship.  The Arkwright Engineering Scholarship is the most prestigious scholarship of its type in the UK to inspire and nurture school-age students to be the country's future leaders of the Engineering Profession.  The Scholarships are awarded to high-calibre 16-year-old students through a rigorous selection process and the scheme supports students through the two years of their A level qualifications.
Banbridge Academy is a partnered school with Arkwright Engineering Scholarships and this enables our students in Year 12 to apply to the scheme.  Once an online application has been submitted, the students then sit the Arkwright aptitude exam in school.  Every Scholarship is sponsored by a commercial company, trade association, university, professional institution, armed service, government organisation, worshipful company, charitable trust or personal donor.  This means that support is offered in various different ways, for example, valuable hands-on work experience, support for curriculum projects and a personal mentor who can help the student with aspects of their studies and career planning.
Each student will receive £600 as part of the Scholarship –  they can use this funding to support the purchase of components and materials to complete their personal technical projects or enhance their curriculum projects.  Alternatively, students can use the money to purchase text books, reference books, or to fund their attendance on technical courses, summer schools or university open days.
The school is delighted at Kathryn's success and we wish her well in her future career.