Banbridge Academy Boys' Hockey – John Minnis Estate Agents Burnley Cup Preview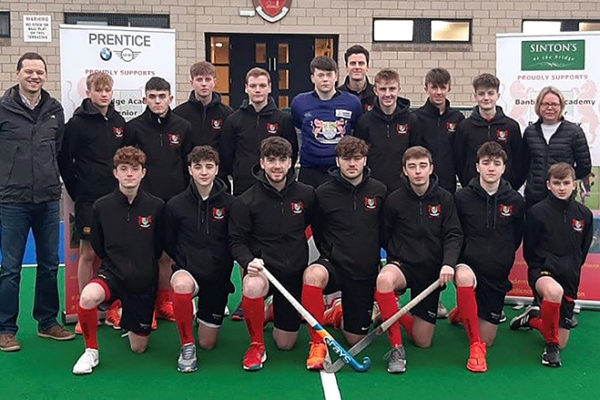 Banbridge Academy Boys' Hockey 1st XI find themselves with a home tie in the first round of this season's John Minnis Estate Agents Burney Cup.  After losing out to Wallace High School in the semi-final last season, the Academy will hope to go one stage further this year and the campaign starts against Campbell College this Saturday at Havelock Park.
The Sinton's at the Bridge and Prentice BMW Mini sponsored side have had encouraging Irish Schools' and McCullough Cup campaigns so far this season.  In Dublin, they fought hard in the Irish Schools' Championships only to lose out to eventual champions Dublin High.  Comfortably victories over Methodist College and Newtown School led to a group decider against the host school.  A close game saw Dublin High win 3-1 but there were plenty of positives to take from the tournament.  The McCullough Cup also ended disappointingly at the end of November when Friends' School scored two late goals to snatch a 4-2 victory and knock out the Academy boys.
The Academy team is young with all but two players back next season but equally there is a great deal of experience winning big games with many of the squad having won either the Burney, McCullough or Richardson Cups in recent years.  Captain Edward Rowe is hugely knowledgeable having represented Ulster and Ireland at both Under 16 and Under 18 age groups and played for the Banbridge Hockey Club 1st XI for two seasons.  He leads this group by example with a determined and professional attitude.  At the back, the maturity of Irish Under 18s' star Mark Cowan has helped Jamie McArdle develop into a robust defensive force.  Charlie and Louis Rowe, Matthew McKee, Tommy Dobson and Luke Watt have already tasted success this season as part of the Ulster Under 16 side which rompted to victory in the interprovincials in September.  Up front, Coach Mr Simon Jess will be hoping that the forwards find their shooting boots as goalscoring has been the biggest problem for the team this season. Edward Rowe leads the goalscoring charts with his deadly set-piece penalty corners, but youngster Matthew McKee has been a great addition to the squad with his pace and work ethic.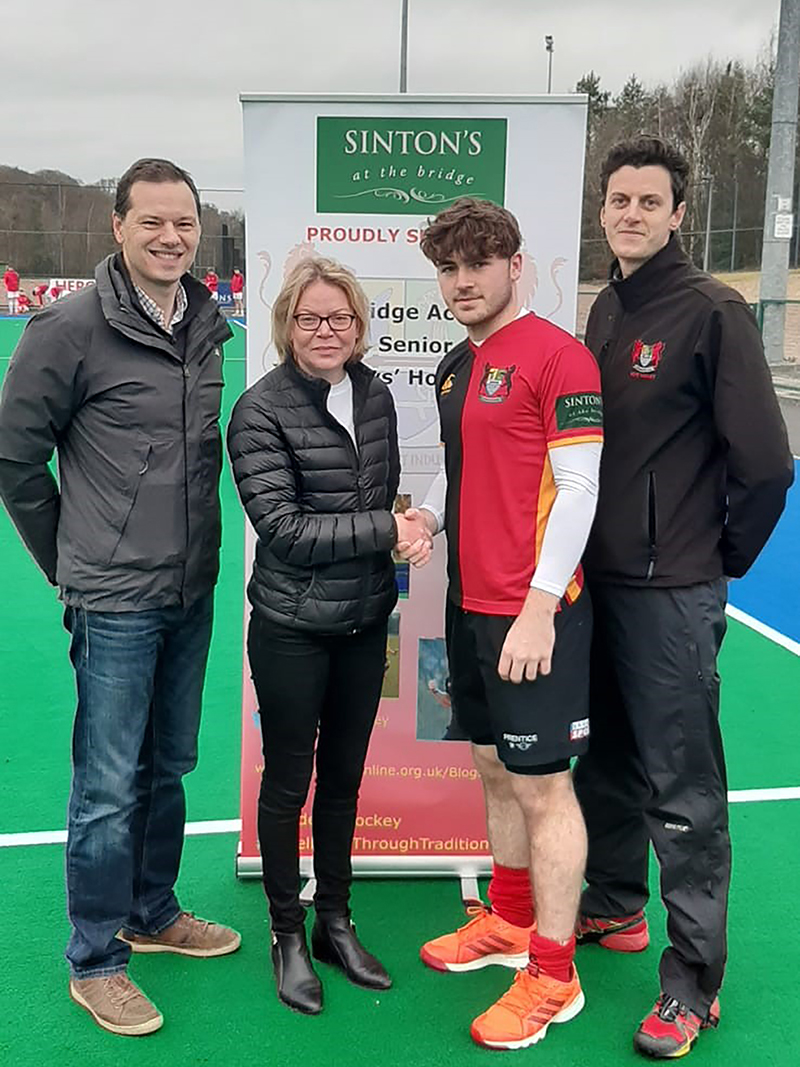 To make it through to the next round of the Burney Cup, the Academy lads have to overcome a tricky Campbell side who has already caused them problems this season.  Despite a comfortable victory during Irish Schools' qualification, the McCullough Cup tie ended 2-2 with the Academy needing a last gasp equaliser.
Banbridge Coach Mr Simon Jess will not underestimate the task in hand but he will be encouraged by some great performances from his team since Christmas.  A 3-2 victory at Regent House was followed by a battling display in a 2-1 defeat to McCullough Cup winners Friends' School.
With a good crowd expected, all eyes will be on Havelock Park this Saturday with the game hitting off at 9:30am.
Squad:
Elliott Haw, Charlie Rowe, Edward Rowe, Mark Cowan, Lewis Groves, Luke McConnell, Louis Rowe, Matthew McClimonds, Alex Jordan, Cody Large, Luke Watt, Jamie McArdle, Tommy Dobson, Seb Best, Ben Ingram, Matthew McKee, James Finlay
For information about Banbridge Academy Boys' Hockey and details of all fixtures, make sure and follow @BAboyshockey Twitter feed.