Banbridge Academy Final Day of the Year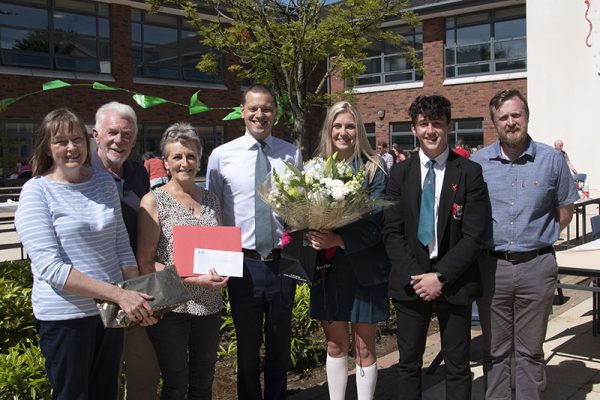 Banbridge Academy staff enjoyed a socially distanced lunch on the final day of the year. Mr McLoughlin, Principal, wished the students, parents and colleagues a happy summer and hoped they all had a well-deserved rest. He thanked everyone in the school community for all of their efforts during an extremely challenging year.

Mr McLoughlin thanked Mrs Robinson, Head of Music, for 27 years of wonderful service to the students and the entire school community. He also thanked Mrs Gilpin (18 years) and Mrs McCurdy (27 years) who retired earlier this year for their huge contribution to the school. He wished the three teachers and their colleague in the Office, Mrs Leathem (25 years), a long and happy retirement – noting their dedication and distinguished service to generations of pupils. He wished Miss Carson every success in her new role as Head of History in Strathearn and Mr Nash well in his new role as Head of Geography in BRA.

The Chairman of the Board of Governors, Mr Livingstone, echoed Mr McLoughlin's thanks and praise. There was also a surprise presentation, which shocked and stunned Mr McLoughlin in recognition of his recent OBE in the Queen's Birthday Honours. Mr McLoughlin noted the Award was a shared honour and recognition for the wonderful pupils, parents, colleagues and Governors he has had the privilege to work alongside.

In concluding the year, Mr McLoughlin prayed for all in the community. Reflecting on the challenging year and the loss of loved ones suffered by many families. Asking for God's comfort as we all reflect over the summer period with family and friends.