Banbridge Academy pupils enjoy Young Enterprise 'Step Up' Challenge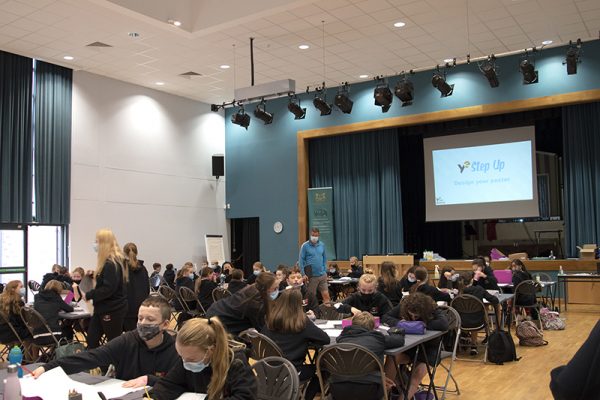 Year 8 pupils at Banbridge Academy were encouraged to 'Step Up' to the challenges and opportunities of post-primary education last Friday during a visit from Young Enterprise.
The Young Enterprise 'Step Up' programme encourages young people to develop skills and positive attitudes as they make the leap from primary to post-primary school.
Completing a range of interactive challenges, pupils learned to evaluate their own potential for development as they progress through education and prepare for the world of work.
They also had a chance to learn a bit about what goes on behind the scenes to keep schools running when a couple of the non-teaching staff dropped in to explain their roles.
Banbridge Academy highly values working with partners like Young Enterprise in delivering high quality careers education.