Banbridge Academy's Year 8 enjoy an Adventure Day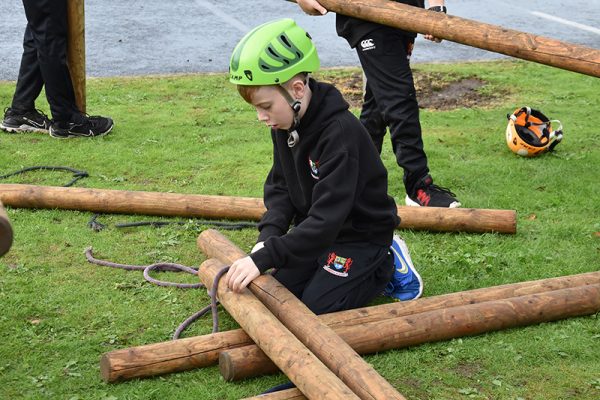 The Year 8 Adventure Day took place in school on Friday 8 October as part of the school's Induction experience for Year 8 pupils. The focus of the day was – building relationships, both between class mates and also developing the student/Form Teacher relationship.
Students were asked to complete a range of mental and physical tasks designed to develop the 4 C's of teamwork –
Commitment – to complete the task within the framework and time scales
Contribution – to make sure all students were involved
Communication – recognising that some students have great ideas and will go ahead without communicating with others how they might complete the task, while others may have some great ideas but are perhaps more timid and can't be heard
Cooperation – each task could only be completed by working together as a team
The students and indeed the staff thoroughly enjoyed the day and had fun together forging strong relationships.