GCSE Results Day – Thursday 20 August 2020
Measures will be in place for queuing and restricting entry to the Atrium and Sports Hall to ensure social distancing is maintained.
GCSE students
Year 12:
Collect results envelope in the Atrium from 9.15;
Go to Sports Hall via front drive following signage and direction from staff;
Seek subject advice as required from subject teachers in the Sports Hall from 9.15;
Speak to a member of Senior Staff in the Sports Hall from 9.30;
Please bring a pen with you to complete forms – no pens will be provided;
Discuss options and complete a Subject Choice form which must be returned on the day to secure a place in the Sixth Form. Forms must be countersigned by a member of Senior Staff / Careers Staff (Mr McFarland, Mrs Campbell, Mrs Morrison, Miss Cosgrove and Mrs McCullagh);
All students returning to school must submit Subject Choice forms* to the timetablers in the Sports Hall before leaving;
Places in subjects will not be confirmed until the Year 13 Induction Day;
Attend Year 13 Induction Day on Thursday 27 August.
Year 11:
Collect results in the Atrium from 2.00pm.
Please find a link of the Transfer to L6 Subject Choice Form for your information
GDPR Note: Results can only be collected by students, unless prior arrangement has been with the School Office.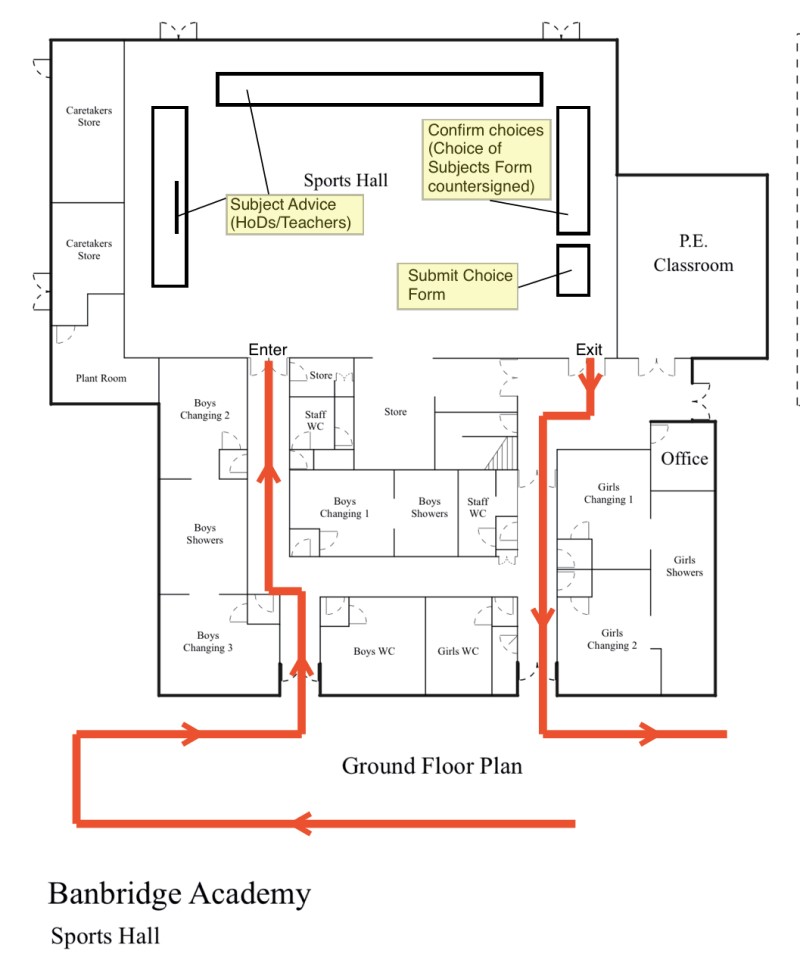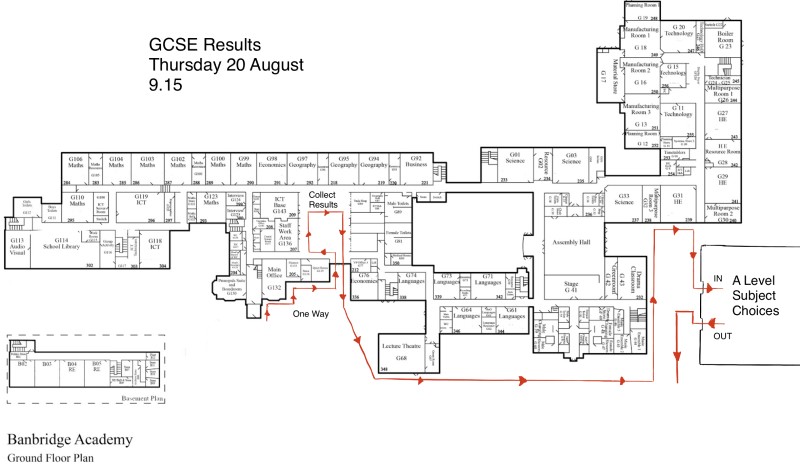 Admissions Policy for entry into Sixth Form (pp15&16) http://www.banbridgeacademy.org.uk/wp-content/uploads/2020/01/Banbridge-Academy-Prospectus-2020-21.pdf
For your information find here the specific entrance requirements for individual subjects. Any issues/queries related to entry into Sixth Form should be emailed in the first instance to info@banbridgeacademy.banbridge.ni.sch.uk with the email subject clearly marked 'Sixth-Form Entry 2020'. Please note that due to these challenging times it may only be possible to respond to queries from Monday 24 August.
We take this opportunity to remind you that parents/guardians will be unable to access school buildings during this time.