Road safety to the fore as Mallon visits County Down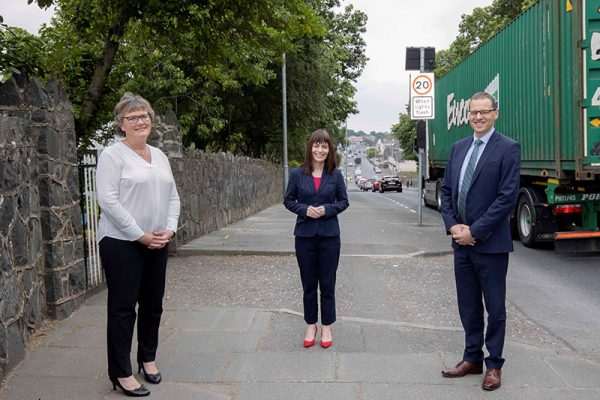 Infrastructure Minister Nichola Mallon visited Banbridge, to view the new 20mph speed limit scheme – promoting and improving safety in the vicinity of Banbridge Academy and Edenderry Primary School.

Speaking during the visit, Nichola Mallon said: "The safety of all those travelling on our roads is a priority for me.

"As the Minister responsible for promoting and improving road safety I will continue to work actively with partners to reduce the number of deaths and serious injuries across our roads network.

"The roll-out of part-time 20mph schemes here in Banbridge and at a total of 103 schools this year, is a demonstration of that partnership working and delivery for the good and safety of all road users around schools. This is part of a £2 million investment which I announced during the last academic year and will benefit 26 schools in the Southern Roads Division."