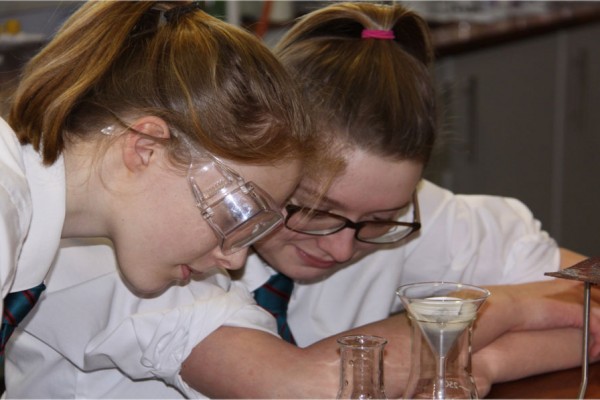 The School Curriculum
The Curriculum is varied, stimulating and relevant to the needs of pupils, as they attempt to meet with confidence, the demands of the 21st Century. The educational facilities and resources available in Banbridge Academy are modern and impressive; they enable us to provide an excellent standard of education where high quality teaching and learning are prioritised.
Our pupils follow a Key Stage Three Curriculum that has evolved and changed significantly over the last decade. We recognise the value of transferable skills and we share the central principle of the Revised Curriculum which aims to empower pupils and develop young people as individuals, and as contributors to society, the wider economy and the environment. Banbridge Academy is committed to delivering an education which is an enriching and enabling experience.
There is a breadth, balance, relevance and rigour to GCSE and A Level Curriculum provision that will enable our pupils to be stimulated and challenged. We aim to establish a community of learners, in an atmosphere of academic enquiry, who are receptive to new concepts and perspectives. In Banbridge Academy we embrace education and seek to develop pupils who are articulate, reflective and independent learners.
Quality teaching and learning are the core values of a successful school.
Educational activities spread far beyond the confines of the classroom. From experiencing life in World War One trenches in Bayernwald, Flanders, to a field study in the Rocky River, Mourne Mountains, our pupils enjoy broad and varied learning experiences.
Banbridge Academy pupils do not achieve their consistently strong academic results by chance. Lessons are delivered by dedicated, caring and well qualified professionals who enjoy teaching and who are committed to their continued professional development. The relationship between pupils and teachers at Banbridge Academy is positive and mutually enriching.