Aims And Vision
Biology is the study of life and living organisms. It is concerned with their structure, behaviour and function, as well as how they grow and reproduce. It also looks at how living things are distributed and how they interact with each other, and their natural environment.
Today's Biologists are involved in researching and understanding some of the most controversial advances in human knowledge including the cloning of embryos, designer babies and genetic engineering.
By studying Biology young people are encouraged to develop their curiosity about the living world and the courses also provide insight into how Science works. Students will hopefully be inspired, motivated and challenged, enabling them to engage with Biology in their everyday lives!
Our overall aims are:
To provide a safe learning environment;
Instil a sense of curiosity and wonder of the natural world;
Promote understanding of how living systems function;
Develop scientific skills and capabilities;
Encourage pupils to become independent learners;
To maximise the potential of the pupils and assist their transition to tertiary level education.
The teaching of Biology takes place within the context of the school's overall curriculum policy. The basic content of the work taught at KS3, GCSE, and A-Level is such as to satisfy the requirements of the NI Curriculum and CCEA. The arrangement of the teaching scheme and also of the learning environment within the department is with a view to the furtherance of these aims.
Magazine Articles
Banbridge Academy Magazine 2015-2016: Biology Page
Key Stage 3
The Biology Department contributes to the combined Science course studied by pupils in Year 8 and 9. Biology is taught as a discrete subject in Year 10. At Key Stage 3 pupils are introduced to the following topics:
Year 8
Year 9 
 Year 10

Life, Cells and Microscopes
Reproduction

Plant Biology (Flowers and Photosynthesis)
Digestion and Nutrition
Microbiology

Developments in Cell Biology
Blood and Circulation
Ecology and the Environment
Practical and investigative skills are developed through assessment for learning activities; pupils develop their skill in presenting a scientific report together with managing information, working with others, decision making and problem solving. Lessons are resourced through the use of animations and active learning activities, Power Points, images, simulations, relevant experiments and science programmes. Homework will give the pupils the opportunity to develop skills on which they have been focussing in class and are generally set on a weekly basis. Homework includes completion tasks, research, writing up an experiment, learning definitions and revising for tests. At the end of each unit of work pupils complete a standardised test, and pupils engage in formal examinations in January and June. Throughout the year pupils are encouraged to review their individual performance and set targets for improvement.
GCSE Biology
The Biology Department contributes to the Key Stage 4 programme of study. The content of the work taught at this level is such as to satisfy the GCSE syllabus, all of which is covered in years 11 and 12. All teachers in the department follow a similar lesson sequence as outlined in the scheme of work. A common examination is set in January and June of Year 11 and a 'Mock' examination for year 12 in January.
Pupils have the options of following the CCEA GCSE Biology course or the Biology component of the Double Award Science course.
They learn about cells, living processes, biodiversity, body systems, genetics, microorganisms and health.
GCSE Biology develops curiosity about the living world and provides insight into and experience of how science works.
It inspires, motivates and challenges students, enabling them to engage with Biology in their everyday lives.
Controlled assessment accounts for 25% of the GCSE grade.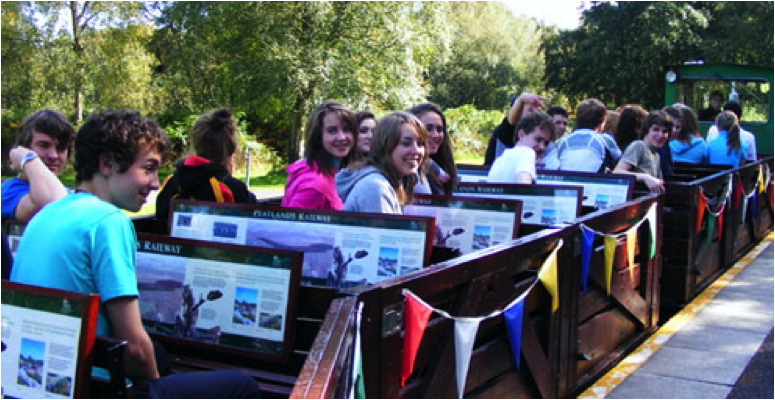 AS/A2 Biology
Students at AS level follow the CCEA syllabus. Biology is one of the most popular subjects with 5 AS classes taught by experienced staff. The current course has two theory modules assessed by external examination and two pieces of internally assessed coursework. In Year 14 pupils progress to the CCEA A2 course, consisting of two externally assessed theory modules and one larger piece of internally assessed coursework.
AS Biology
AS 1 and AS 2 examinations are taken in June of Year 13 with re-sits in June of Year 14 if required.
Pupils carry out two pieces of coursework under teacher supervision.
These involve collecting and processing results from experimental protocols provided by the teacher.
Pupils evaluate the experiments and draw appropriate conclusions.
A2 Biology
A2 1 and A2 2 examinations are taken in May and June of Year 14.
Pupils carry out one investigation under teacher supervision in which they plan, carry out, analyse using statistical methods, draw conclusions and evaluate the results.
Pupils make use of IT to research and collate information and make presentations to their peers. Opportunities to develop thinking skills, using mathematics, literacy, communication skills and working with others are provided throughout all courses. Pupils are encouraged to transfer skills and knowledge from other subject areas and to come to an appreciation of the interconnectedness of learning.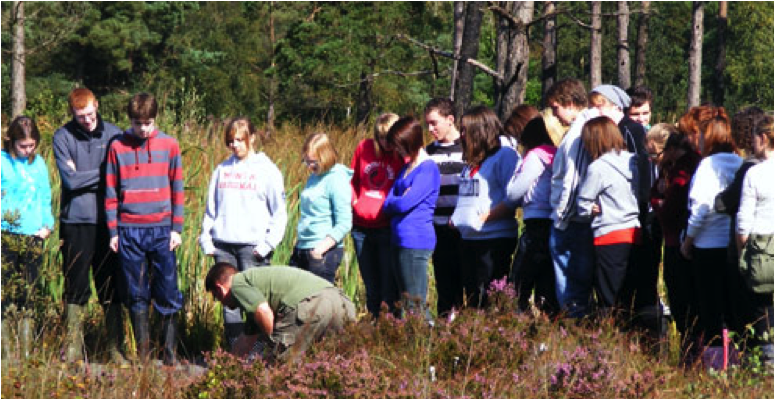 Careers
Biology is relevant not only to the fields of science and medicine, but also to areas of commerce and public service that value problem-solving and practical skills.